There are 2 pieces of freeware that I have recently found recently and found interesting. First, this is
Luxand Blink!
that allows you to login with your webcam. The setup will ask the user to turn the head and will remember the face. On login it will start the webcam and if your face is still the same, it will login for you. You can still login with your usual text password. Both x86 and x64 versions for Windows Vista/7 are available.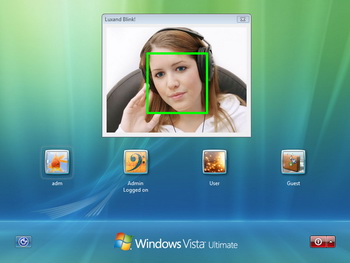 The second program is a web browser Opera. Actually it is an
addon for Opera
that I want to mention and allows file sharing. One person specifies the folder to share and gets a link to send to another user. Another user gets the link and can download any file from the first user's shared folder. The second user can use any web browser to download the files. Nothing new here but it works fast without port forwarding or any additional setup or hardware.
I tried this file sharing with files over 1Gb in size and it works great. One thing that is not so good is that the one who shares the files cannot see the progress of how much of the total file size has been downloaded but only which files have been requested and are in progress. I believe this is one of the best ways to share the files when you do not need it on a daily basis but only now and then.
[G]